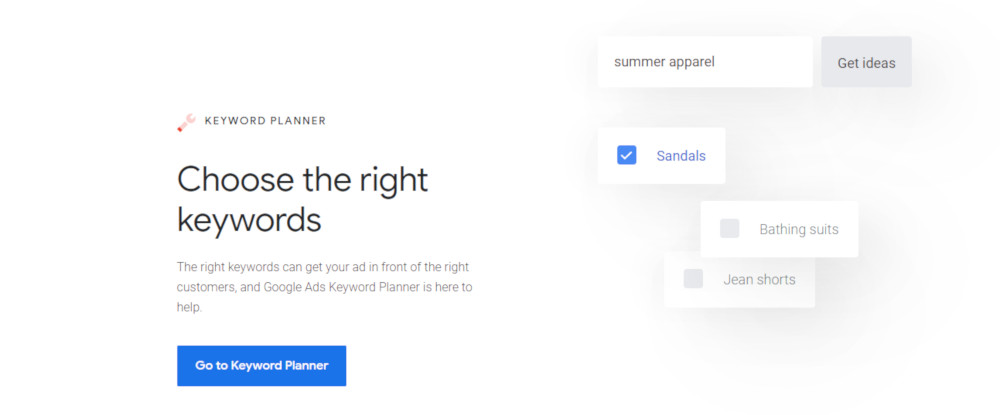 The very first step in optimising a website to rank well in search engine results is to choose which keywords you are optimising for. Follow our step-by-step guide to choosing the right keywords for your business.
1) List Your Products & Services
The first thing you need to do when choosing your keywords is create a list of all of the products and services you offer. For example, if you own a plumbing business you would list burst pipes, leaking taps, etc.
2) Find Related Terms
Once you have your list of products and services, go to Google's Keyword Planner and copy your list into the "find new keywords" section.

Keyword Planner will then return a list of keywords related to your original list. From the new list, take any keywords that are relevant to your business and add them to the original list of products and services that you made in step 1.
3) Check Search Volumes
Now that you have a comprehensive list of keywords relevant to the products and services that your business provides, copy that list into the "get search volumes and forecasts" section of Keyword Planner.

Once you have entered your list into the search volumes section, click "Historical" at the top of the screen.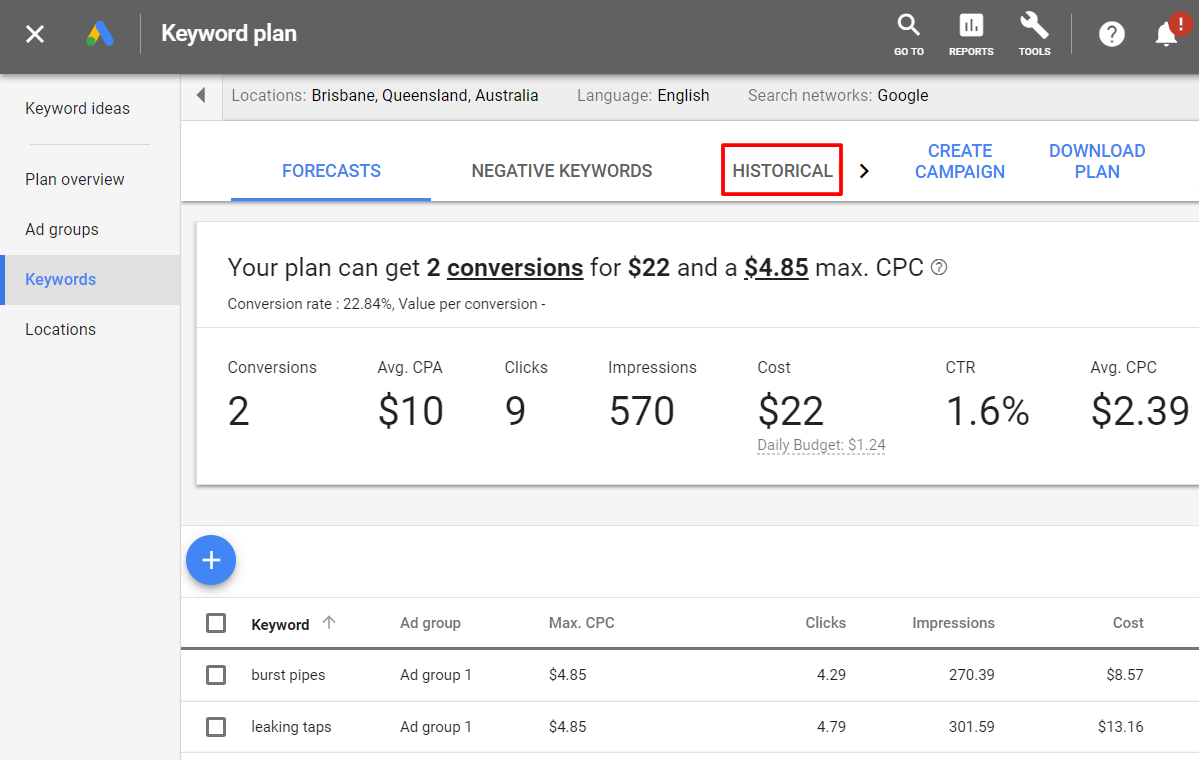 Keyword Planner will then return the same list with the average monthly search volume for each term.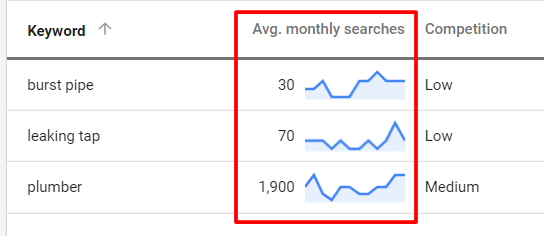 Although it would be ideal to rank for high volume search terms such as "plumber", when you're first starting off it can be almost impossible to compete with other businesses that pay for hours of professional SEO services every month. However, it is still important to choose keywords with some search volume as there is no point in ranking for a term that no one is searching for.
So, for best results, choose keywords with mid to low search volumes (like burst pipe and leaking tap), and steer clear of the more competitive terms (like plumber) for now.
4) Add Target Location
Once you have narrowed your original list down to keywords with mid to low search volumes, add locations within your service area to the keywords. This could include the suburb in which your business is located as well as surrounding suburbs. The more specific the service area is, the less competition there will be for that term, making it easier to rank quickly.
For example, if your plumbing business is based in Coorparoo, Brisbane, you might want to target terms such as "plumbing Coorparoo", as well as targeting neighbouring suburbs like "plumbing Woolloongabba", etc.
Conversely, in most cases, choosing large service areas, such as a city or state, will not narrow down the search term enough to reduce the amount of competition for that term (eg. "plumbing Brisbane").
You can also try adding other terms to your keywords to find keywords with less competition such as brand names or product sizes (eg. "Dux hot water systems", or "100L hot water systems").
5) Check Search Volumes (Again)
Finally, take your new list of location specific products and services and copy them into the search volumes section of Keyword Planner once more. This is necessary as when you make your keywords more specific with locations and brands etc, the search volume will likely be lower.
6) Finalise Keyword List
Once you have the final search volumes for your keywords, you can make a judgement call based on the search volumes, and the relevance of each keyword to your business, to target the keywords that will have the greatest impact for you. Any keywords with decent search volume and relevance to your services will make up your final keyword list.