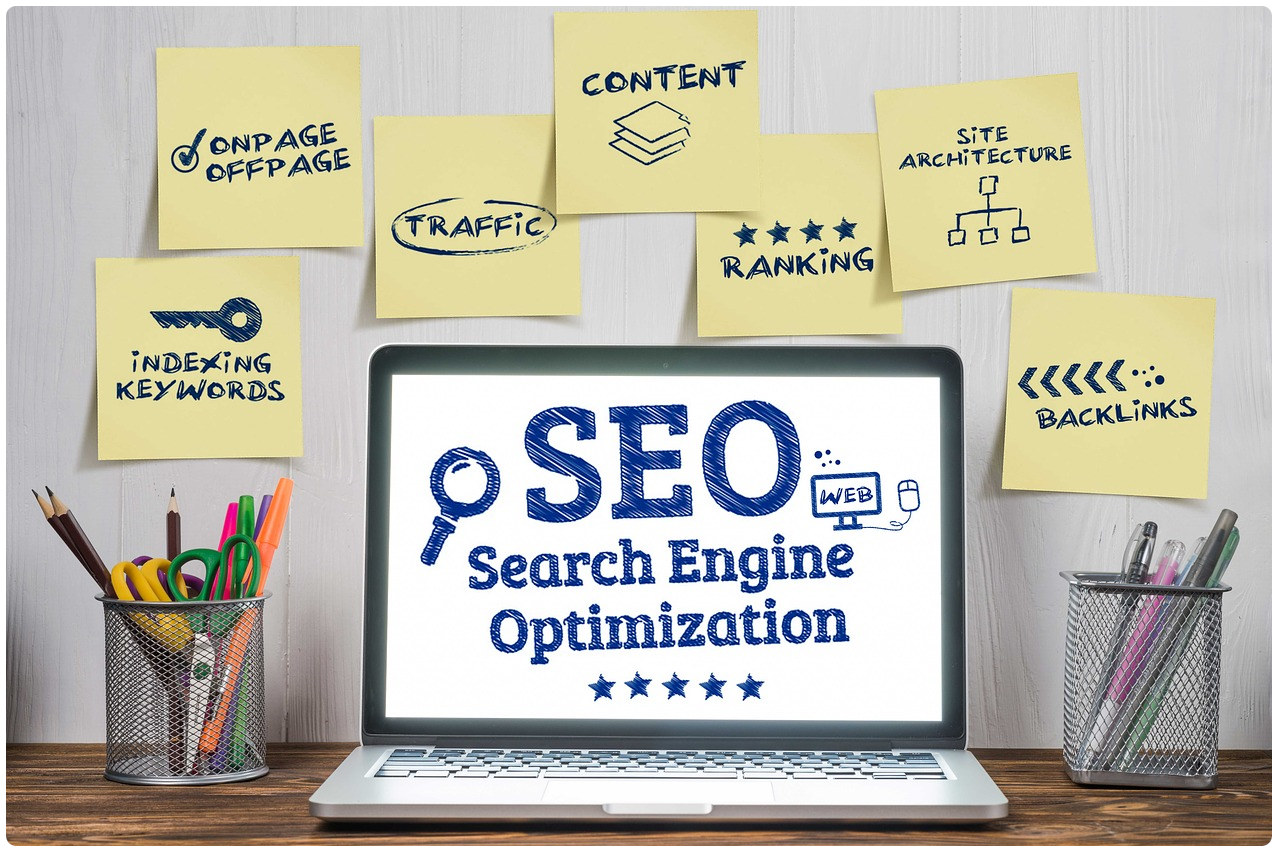 If you're looking to optimise your website to rank on the first page of Google, as well as to increase both traffic and conversions on your website, then you've come to the right place. This article is our simple 3-step guide to ongoing website optimisation.
If you have yet to start optimising your website, jump over DIY SEO Startes Guide to get your website setup and ready for ongoing optimisation.
Step 1: Add Internal Links
What Is An Internal Link?
An internal link where one page of your website links to another page of your website (or even to another area of the same page). For instance, a navigation menu has internal links to other pages on the website to allow easy navigation for site users. This is a common example of internal links on a website, however internal links can also be used throughout the text of the page as well as through images.
Why Create Internal Links?
Creating optimised internal links on a website comes with a number of benefits. One benefit of adding in-text internal links to a website is that it makes site navigation easier for site visitors, allowing them to access the information that they are interested in without having to refer back to the navigation menu.
Internal links are also beneficial for search engine optimisation as internal links create the structure of the site. Creating an optimally structured website where the index page links to a limited number of pages, and then each of those pages links to more pages, and so on, allows search engines to crawl every page on the website without having to link to each page from the index page.
How To Create Optimised Internal Links
To optimise internal links to increase user experience, the text that each page is linked from should be relevant to the linked page. For example, on the plumbing service page below, emergency plumbing services are mentioned and a link has been created from the text "emergency plumbers" which links to the emergency plumbing services page.

In this case the linked text "emergency plumbers" is highly relevant to the page that it is linking to which is also titled emergency plumbers.
How To Add Internal Links On A WordPress Website
To add an internal link on a wordpress website, highlight the text that you wish to link from in the text block and click the link icon (see below).

Once you have clicked the link icon, a search bar will appear where you can either copy in the URL you wish to link to or search for it (see below).
Step 2: Submit Business Directory Listings
What Is A Business Directory Listing?
A business directory listing is an online entry that includes details about the business such as the business name, phone number, address and website. A well-known example of a business directory is Yellow Pages.
Why Create Directory Listings?
Another way to optimise your website for search engines is to create online citations. The more your business is mentioned online with consistent information (particularly the business name, phone number, and address), the more trust Google and other search engines will put in the accuracy of that information. And, one of the easiest ways to build online citations is through submitting directory listings.
How To Create Optimised Directory Listings
Because search engines collate all of the information about your business that they can find online, it is important to create directory listings with consistent NAPs (name, address, phone number).
Additionally, some business directories can drive referral traffic to your website so it is important to include sales copy in your business description in order to encourage users to visit your website. Including as much information about your business as possible such as trading hours and product images will also help to increase referral traffic.
Step 3: Create Valuable Content
What Is "Valuable Content"?
Valuable content refers to content that is made to benefit the reader, rather than content with the sole purpose of increasing rankings. For example, content that answers consumers' frequently asked questions about a product or service that your business offers.
Why Create Valuable Content?
Providing value to your site visitors will not only build brand trust and increase your conversion rate, search engines also use this as a ranking signal. Search engines measure the value provided to site visitors through metrics such as bounce rate (bounce rate refers to how often a user leaves a website without visiting more than one page).
No matter how much traffic you get, if you're creating low quality content in order to rank and users are not finding value in it, they will leave your website. This means that your sales will not increase with the site traffic, however, your bounce rate will increase, which will negatively affect your rankings.
Conversely, if you are creating content that answers users questions and provides them with useful information that they need to make a purchasing decision, both your rankings and your sales will increase.
How To Create Valuable Content
In order to create content that provides value to your potential customers, you need to know what questions they are asking and what information they are looking for. There are a number of free tools available online, such as answerthepublic.com, that can be used to find out what people are searching for, relevant to a single topic.
Once you know the questions that your target audience is asking, if you can create content to answer those questions you will be providing value, which will boost your rankings and increase your brand authority.
If you can successfully create relevant internal links, build online citations through directory submissions, and create valuable content, your website will be well on its way to ranking on the first page of Google.