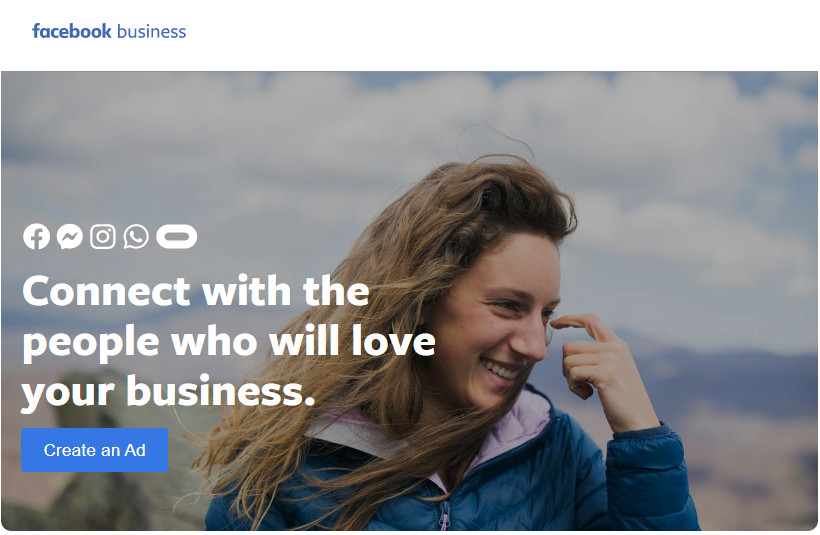 Facebook is the most popular social media platform used by businesses, likely due to the fact that there are 1.5 billion active Facebook users. This means that creating an optimised Facebook business profile can dramatically increase the reach and visibility of your business. Creating a Facebook business profile is the first step to promoting your business on Facebook, but it is also important to optimise your profile to get the most out of it.
Follow our 6 top tips below on how to optimise your Facebook business profile to promote your business.
1) Add Keywords
As with any mention of your business online, including important keywords in your Facebook business profile is essential.
Keywords refer to terms that are relevant to your brand that searches will use when looking for your products or services. For example, if you own a nail salon in Brisbane, one of your top keywords would be 'nail salon Brisbane'.
Including top keywords, both branded and non-branded, will ensure that your Facebook business profile will show up in relevant searches. For example, if someone searches on Google for your brand name, your Facebook business profile should show up alongside your website and directory listings in the search results.
Including important keywords in posts will also increase organic rankings for those terms. Additionally, if people are searching Facebook for your business or products, your profile will show up. This will increase brand exposure both on Facebook and other online platforms.
2) Location Pages
If your business has multiple locations you can optimise your Facebook business profile by creating separate pages for each location. This allows you to provide important information such as opening hours, address, and phone number for each store.
Not only will this allow users to find the page of their local store for information that is relevant to them rather than general brand information, it will also allow users to visit the main brand page and find a list of locations where they can click through to the store closest to them.
When creating individual location pages it is important to fill out as much information as possible, relevant to the represented store including username (eg. BusinessNameLocation), address, phone number, category, website, email, and 'about' information.
3) Reviews
Reviews play a huge part in building brand trust and getting fence sitting users across the line. In fact, over 90% of consumers read online reviews before visiting a local business. So if you can gain regular, positive reviews on your Facebook business profile, your page will be more successful than competitors with no reviews, or worse, negative reviews.
Although Facebook gives the option to hide your reviews, it is best to display them as it will build brand trust and allow new customers to rate your business. However, this means that you will need to actively be obtaining new reviews and providing great customer service to ensure your star rating stays high.
Click here for more information on how to get reviews.
4) Update Your Business Hours
Another important part of any business listing is ensuring that your business hours are accurate and updated whenever there is a change. This includes providing individual business hours on location pages for businesses with multiple locations.
However, unlike Google My Business, Facebook does not allow businesses to update their business hours temporarily for holidays and special events. If your business hours change temporarily, create a post on your business page to let all of your customers know. You can also pin the post to the top of the page to ensure all page visitors will see it.
5) Add Images
If you haven't already, you need to add images to your business profile. Not only do profiles with images generally get more page likes and visits, adding a profile picture is also important as it will appear whenever you create a post, comment on a post or message a customer. This is the perfect opportunity to use your brand logo to increase brand reach.
Additionally, there is a now a featured images banner section that can be used to display top images such as product images or before and after photos displaying your services. Alternatively you could use a picture or slideshow to promote testimonials about your business or product testing videos, etc.
Note: according to Facebook's guidelines, photos cannot be misleading or infringe on anyone's copyright.
6) Call To Action Button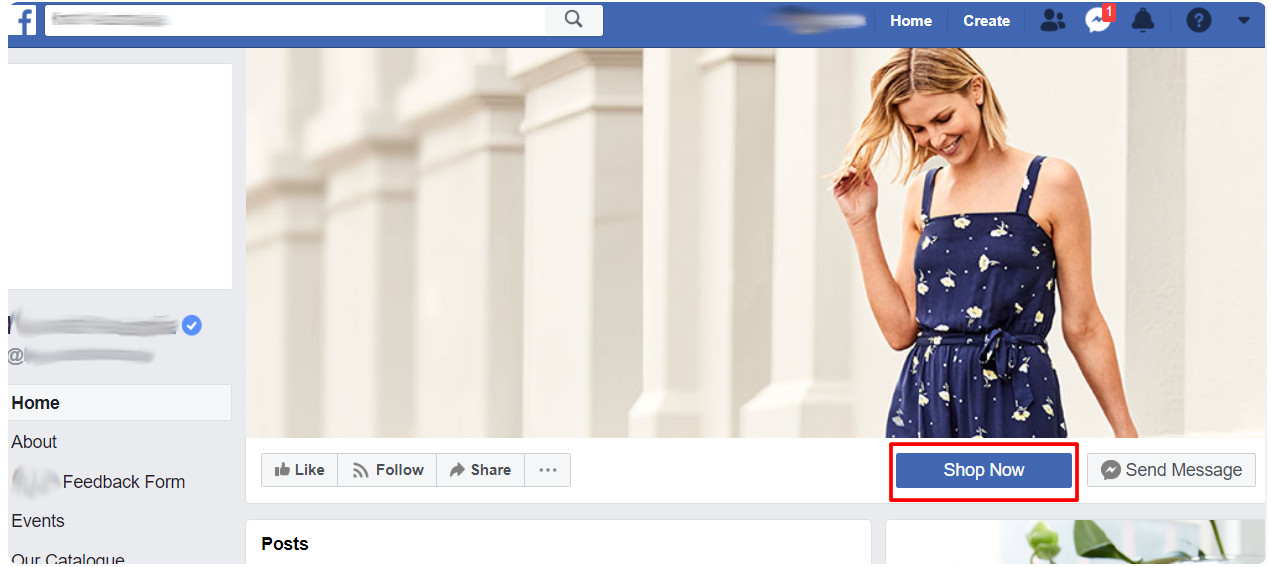 You can now also add a call to action button to your Facebook business profile that will appear just under your cover photo. This is important as it makes clear to page visitors what the next step in the purchasing process is. Additionally, you can customise the call to action button to suit your business.
For example, if you offer massage therapy, your call to action button could say "book an appointment". Whereas, if you have an online store, your call to action could be "shop now" with a link to your website.
To add a call to action button, log into your business profile. You will see a blue button that says "Add a Button" underneath your cover photo (see image below). Note: this is where the call to action button will appear.
Click "Add a Button" and a new window will pop up (see image below). You can then select which type of button you want, eg. "book an appointment" etc.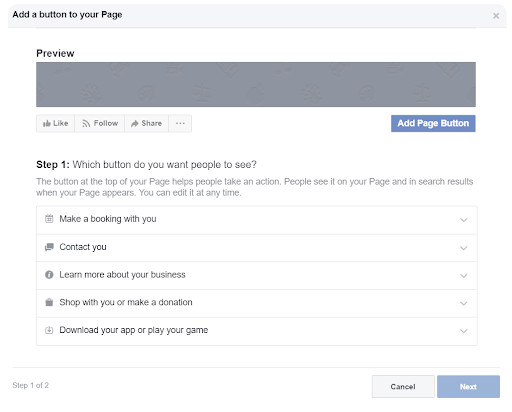 Once you have completed our 6 steps to optimising your Facebook business profile you will be able to claim back the social media market share from your competitors and increase the return on investment from your online marketing efforts.